The Trek XI Report is now
The Trek Movie Report
the new location is
www.TrekMovie.com
all the articles and info from here are now there...there will be no more articles here...but there are already new articles at
www.TrekMovie.com
Read more!
posted by Tony P @ 2:26 PM, ,


As reported yesterday,
Star Trek XI
Writers
Bob Orci
and
Alex Kurtzman
held a live chat about their next film
The Transformers Movie
. Unfortunately they did not take any questions regarding STXI, however they did reveal quite a bit about their writing process. Although Transfomers is based on a cartoon, they said they wanted the film to be 'realistic' and wanted it be accessible to fans and non-fans alike. Orci said: "we want everyone to be able to enjoy this film, young, old, girls, whoever". It is likely that a similiar approach will be taken with Trek XI to expand its audience beyond the 'Trekkie base'. One thing that was quite clear is that is these two are hardcore fans of the Transformers franchise and have loved it since they were kids. The pair discussed how they had originally pitched the idea to director
Michael Bay
(who they worked with on last year's
The Island
). If these guys approach Trek with the respect and passion that they demonstrate with Transformers then Trek XI is in good hands.
Looking to Fans To Help Write The Movie
Orci and Kurtzman say that they keep a very close eye on the Transformers forums to guage reaction from the fanbase.
Kurtzman says: "when we get stuck we go check the boards to find out what the fans want to see". They are now taking this approach to the extreme. They announced an upcoming contest called 'Write a line for Optimus Prime', where fans can submit ideas for a line to be said by the 'leading man' of Transformers Optimus Prime. The winner's line will end up in the movie. Could a 'Talk for Spock' contest be in our future? It will be interesting to see if the writers take such an active approach to the Trek fanboards which are notoriously prickly, especially the one at StarTrek.com



Making changes, but character comes first


One question caught my attention as something that may be a preview of things to come for Trek. One fan asked why a particular character "Bumblebee" had his car changed from a VW Bug to a Camero. The writers reply was "even in a different skin he is the same character that you know". They went on to elaborate that when it came to designing the character it just seemed to work better by changing the 'skin', but that fans will recognize the character through his core attributes, such as being the underdog. Although I had actually no idea what they were talking about, I could imagine similar questions coming up about various cosmetic changes made within the Trek universe.
Read more!
posted by Tony P @ 11:42 AM, ,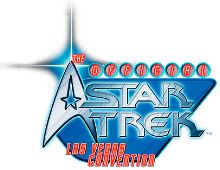 Tipster '
davidoflondon
' sends us a Trek XI tidbit from Yesterday's events at the
Official Star Trek Convention in Vegas
.
Star Trek Nemesis
and
Star Trek: The Next Generation
co-stars
Brent Spiner
(Data) and
Jonathan Frakes
(Riker) spoke to the fans and took some questions. As expected the subject of the next movie came up. When asked if Spiner's character Data was really dead they said that it was up to Trek XI producer
JJ Abrams
. Well known for being jokesters, Frakes and Spiner put their tongues in cheeks when asked if Frakes would direct Trek XI. David reports:
He (Frakes) said he was definitely going to and he wanted Brent to play every role. He said Brent does a particularly good Picard and Brent, of course, obliged with an impersonation of Patrick Stewart.
The pair then went on to other topics and more ribbing, including Frakes going into the audience and heckling Spiner. They finished with a discussion of buddy movies and which roles they should play.



A different tone than their co-stars


In recent weeks we have reported comments from Spiner and Frakes' co-stars

Micheal Dorn

(Worf) and

Marina Sirtis

(Troi). Dorn and Sirtis seem to have a very negative view of the upcoming film, Sirtis in particular seems determined to get the

Next Generation

cast another go at the film franchise. Sirtis was joined by

LeVar Burton

(Geordi) last fall in saying they thought the last two films 'sucked'. It is unlikely that Spiner and Frakes would join in with these criticisms since they were more than just cast members for those films. Frakes directed the ninth Trek film,

Star Trek Insurrection

, and Spiner co-wrote the story for the last film

Star Trek Nemesis

. It has also been reported that Spiner and co-writer John Logan had developed a story for an 11th film, but it appears that this was not picked up by Paramount after the disappointing box office for Nemesis.


See David's full Thursday Vegas Report at LiveJournal
Read more!
posted by Tony P @ 9:03 AM, ,


[Rumor Alert]
IESB
's
Robert Sanchez
is reporting some inside info on how Paramount
really
view the Trek franchise and its future with
JJ Abrams
. The report starts off with a roundup of the latest Statements from
William Shatner
. If their sourcing is to be trusted Paramount is very up on Abrams, but not so much for Shatner. The unnamed 'studio source' is quoted as saying
"Absolutely not"
to there being a chance of the Shat showing up in
Star Trek XI
. IESB's source went on to say quite a bit about the state of the Trek franchise and how Abrams'
Star Trek XI
can bring Trek back:
This is not just another Trek movie but instead a total reboot, we will see things that are similar to what is known in the Trek Universe but we will not be held to every aspect of the last 40 years. We are going to introduce Star Trek to a whole new generation and many more generations to come. We have total faith that J.J. and company will take Trek to a whole new level. Trek has been going downhill for the last 10 years and if we expect it to be around 20 years from now we will have to take some bold steps that might be controversial at first but we are sure to bring new fans to the dying franchise



New fans? what about the old fans?


Although their source is unnamed and not very diplomatic, it is true that Trek needs new fans to remain vital going forward. Abrams built in fanbase should help (as would the fanbase of any 'star', like Damon for example). IESB's 'source' elaborated on

his

views of Trek fandom
Trek fans were not able to keep the last show (Enterprise) on the air and we are looking on bringing over "Alias" and "Lost" fans and if the old Trekkies like the new movie great, if not too bad. We have to boldly go were no Star Trek has gone before.
These types of comments are quite different than what Paramount says publically about Trek. When the Abrams' deal was announed Paramount President Gail Berman talked glowingly about how the Trek franchise has been the great for Paramount. That being said, it is undeniable that their last two efforts (Enterprise and

Star Trek Nemesis

) show that the harcore base that is still loyal to the franchise just is not enough to sustain it. JJ Abrams himself has said that Star Trek XI is not just for the hardcore fans and that he will not 'pander' to the fans. Bearing all that in mind, it is a bit hard to imagine anyone at Paramount actually saying they are willing to totally blow off the fanbase. Although it is not the entire target market for the film, the 'Trekkie base' is a key component. In addition the loyal fanbase factor in to the home sales which have always been strong for the Trek franchise. One thing that Abrams has said publically on many occasions is that he respects the fans and has learned a lot from the (sometimes obsessive)

Lost

fans.




A reboot?


I think some fans may get hung up on the term 'reboot'. This term gets used in many different ways. I read it as a 'restart' to the franchise like Star Trek II, with a new team and a new concept, not a 'reimagine' like

Ron Moore

's new

Battlestar Galactica

where the entire mythos of the franchise has been changed. All three Trek XI writers (

JJ Abrams

,

Roberto Orci

and

Alex Kurtzman

) have been quoted as saying they will respect trek 'canon'. A source inside Paramount tells the Trek XI Report that the first draft of Trek XI is not complete, therefore it is hard to imagine how anyone at the studio would have detailed knowledge about a 'canon reboot' or any so-called continuity violations.



Confirmed plotline?


IESB seemingly confirm the rumored plotline "What is known is that we will be seeing Kirk and Spock in their early Starfleet years. The new movie will chronologically take place before The Original Series." Although we at the Trek XI report use this as our working assumption, we still consider it to be rumor. It is unclear if they have got this info confirmed or not. They also add the following commentary "There are quite a bit of problems with this specific storyline since it goes against established Trek mythos from the last 40 years but that's a whole other story." If they haven't had a timeframe confirmed to them, they may be assuming the Academy plotline is still valid. As we reported here two weeks ago, our source tells us that the prequel takes place much later on Kirk's first voyage as captain of the Enterprise. Most Trek watchers agree that this later storyline is far less problematic.



Don't forget your grain of salt


Because this is an internet report from an unnamed source (something the Trek XI Report has been known to do on occasion), we categorize this info as as 'rumor'. It should also be noted that we are assuming that 'studio source' is referring to Paramount Pictures and not CBS Paramount Studio...this of course may be a false assumption...we will try to get this and other items mentioned above clarified.

Read more!
posted by Tony P @ 12:28 AM, ,


Alex Kurtzman
and
Bob Orci
may writing the return of Star Trek to the big screen, but Trek isn't their first job on a big franchise at Paramount (nor their second). Before taking on
Star Trek XI
the pair co-wrote this year's M:I:3 and next year's
Transformers Movie
. Tomorrow they will be holding a live chat at
Yahoo Movies
at 2pm Eastern Time about the upcoming Transformers film. During the chat they will be revealing which specific transformers will appear in the new movie. After that they will be taking questions. Questions can be submitted ahead of time by emailing questions@transformersmovie.com. or visiting the
official movie site
. I have already submitted quite a few questions related to Trek (it is unlikely they will want to talk about anything but Transformers...but it is worth a try). There will be a full report on any news out of the live chat here tomorrow.



Transformer's Film is a big test for Orci and Kurtzman


The pair have already shown they can jump into a franchise and add new dimensions to the characters with M:I:3. Transformers however is a whole new kind of challenge. It will be very interesting to see how well they take a somewhat fanboyish anime cartoon and make it into a live action summer blockbuster. If they can make Transformers into a film for the general public, then Star Trek should be a walk in the park, especially for two avowed Trekkies.



Will we get live chats for Trek XI too?


It is a welcome sign to see Orci and Kurtzman and Paramount Pictures marketing using the web in innovative ways. As we reported here weeks ago, CBS Digital and Paramount are working on their web strategy for Trek XI on StarTrek.com, we can only hope that these kinds of interactions with the fans will be part of that plan. Chats with fans are not unheard of in Trek, Ron Moore used to do a regular AOL chat for DS9 for example.

Read more!
posted by Tony P @ 4:16 PM, ,


It is really becoming Shatner Week around here isnt it?
William Shatner
talked to the Toronto Star about
Star Trek XI
and his latest novel. When asked to comment about rumors that
JJ Abrams
is planning on bringing back Kirk and Spock he had this to say:
I don't know about that...I'd heard a rumour that Matt Damon was signed (to play Kirk), but we don't know if he is signed. I know nothing."
...but if Abrams phones him, Shatner would certainly take the call:
Oh yeah...I would love to do it."
This jibes with the comments he made to Extra recently (reported here yesterday). It is somewhat curious that he used the word 'signed' when referring to Damon. Is he saying he knows a deal is in the works? The Insider's Mark Malkin has confirmed that his sources say Abrams and Shatner have talked about Damon, but Shatner has denied that to StarTrek.com. So things are still as clear as mud...except for the fact that Shatner wants to be in
Star Trek XI
.


His Final Book?
Counting his latest book, William Shatner has co-written nine

Star Trek

novels, often referred to as 'The Shatnerverse'. In these books Captain Kirk was brought back from the dead to continue his exciting adventures.
He tells the Star that the latest
'Captain's Glory' (co-written with

Judith and Garfield Reeves-Stevens

) is going to be his last. Shatner says his busy schedule is forcing him to cut back on writing, and also has this to say about the Trek franchise:
"with the ending, the cancellation of the last television series, the audience for Star Trek has taken a step backwards," Shatner says. "I prefer to use that analogy rather than say the audience is dying because I think people are waiting for the next Star Trek entity."
Seemingly he is referring to

Star Trek XI

as the next 'entity', but it isn't clear. Shatner has said in the past that he was working on a two book series about Starfleet Academy. When asked about this recently, Shatner's editor

Margaret Clark

told the Trek Report that the project was still active but had no release date. It is unclear if he is now canceling that project, but the TXIR will look into it



[UPDATE: Not his final book]


The Trek XI Report just got off the phone with Margaret Clark and she clarified the situation. 'Captain's Glory' will

not

be Shatner's last book, but it is the last book in the 'Totality Trilogy'. Clark believes that the Toronto Star may have misquoted or misunderstood Shatner when he was speaking about his final book of the trilogy. The two previous entries were 2004's 'Captain's Blood' and 'Captain's Peril'. There are still 'pencilled in' plans for two (not yet named) Starfleet Academy Books to be written by Shatner with the Reeves-Stevenses.


Captains Glory At Amazon
Excepts from Catpain's Glory at Trek Web
Toronto Star: Shatner Brings Back Kirk - On Paper (NYT News Service)



Read more!
posted by Tony P @ 12:37 AM, ,


William Shatner
told "Extra" this weekend that 'he's ready to go' if asked by
JJ Abrams
to be involved with
Star Trek XI
. Abrams may be looking for a new actor to play Kirk, but is rumored to have spoken to Shatner on at least one occasion. Shatner spent the rest of his evening being 'roasted' at a taping for Comedy Central.
Lots of Trek at Shatner's Roast
It seems that even though he is on a hit TV show and has a varied career, Shatner is still most known for his role as Captain Kirk. The Shat (see pic) was roasted in his captain's chair from original series
Star Trek
. The show started off with a taped comedy video featuring Shatner trying to talk
Leonard Nimoy
into coming to the show...and failing. People Magazine reports that he then entered the stage riding a horse. Shatner got to show his love of horses with a riding sequence in his last
Trek
film,
Star Trek: Generations
. According to 'People', Shatner got jabs about his weight, hammy acting and of coure his hair.






Shatner was roasted by an assortment of comedians as well as

Star Trek: The Original Series

co-Stars

Nichelle Nichols

(Uhura) and

George Takei

(Sulu). TMZ reports that Takei (who recently came out of the closet) took a few shots from the roasters as well. Nichols told People "Bill always gets what he wants. Tonight we get what we want. It's payback time."

Andy Dick

wore pointy ears and a blue uniform to reveal that he is the secret love child of Captain Kirk and Mr. Spock. Asked by 'People' why he would subject himself to such insults, Shatner stated, "It seemed like a cool idea at the time. No one can say anything that hasn't been said already."



UPDATE:


The following are some of the jokes heard at the roast



Jeffrey Ross to Shatner:
"Are you on Boston Legal or Boston Market?"
Jason Alexander to Shatner:
"That chair fits you like your girdle from Seasons 2 and 3"
Jason Alexander on Takei:

"George is a brave man to come out a mere 35 years after

Star Trek

— and his career — ended"
George Takei on Andy Dick:
"Andy and I have met many times, Until now, I've never see the front of his head."




The Comedy Central Roast of William Shatner airs Sunday August 20th at 10:00 pm

Links:
People: Pal's Burn Shatner at Roast
CinemaBlend: Shatner Wants In on Abrams' Trek
Comedy Central: Roast of William Shatner
TMZ: Friends (and Strangers) Roast William Shatner
AOL video of comedian Jeff Ross trying out some of his material
NY Sun: Shatner Boldly Goes to the Roast
More AP photos from the Shatner Roast

Read more!
posted by Tony P @ 11:23 AM, ,


One of the fanboy wet dreams for
Star Trek XI
is to have a single film with every single TV Trek Captain, something never done on big or small screen or even in book form. It appears
JJ Abrams
isn't going to provide that wish fulfillment for the
Trek
's return ot the big screen, but Bethesda Softworks is going to do it for
Trek
's return to gaming this fall. Bethesda just announced:
Surrounding the 40th Anniversary of STAR TREK,


William Shatner

,

Patrick Stewart

,

Scott Bakula

,

Avery Brooks

, and

Kate Mulgrew

to Reprise Captain Roles for STAR TREK: Legacy™
The Shat isn't ready to give up Kirk yet

William Shatner
spoke to
Reuters
on the state of the
Trek
franchise and the game's possible impact:
The interest in 'Star Trek' has waned in the last couple years...It's been around a long time, it's a staple of American life and I think we need something new and different in 'Star Trek.'...If it's a good game, keeping true to the characters the best they can and having an interesting story that branches, I think a game can bring a freshness to a franchise like 'Star Trek'
Although the Shat recently told the USA Today that he thinks

Matt Damon

'would be great' for the role of Kirk in

JJ Abrams'

upcoming

Star Trek XI

, it appears he has some mixed feelings about a new actor stepping into his old space boots, saying
:
I couldn't imagine someone else playing Captain Kirk, even in a video game, so I kind of got a little territorial.

Legacy is

Trek

's big comeback for gaming
The history of Trek gaming (like the movies and TV series) has been a mixed bag at best. Until recently it appeared that

Trek

gaming was as dead as the movie and TV series after Activision sued to get out of its deal with Paramount. Although Bethesda has announced 3

Trek

games (ST: Legacy, ST: Encounters, and ST: Tactical Assault), Legacy is the one that will most indicate if Trek gaming can live long and prosper. One can only hope that any possible game tied to

Star Trek XI

is better than previous

Trek

movie tie-ins.


Where's Captain Sulu?

The bigggest 'first' for Legacy is the inclusion of what they call 'all 5 Trek Captains', but it appears they drew the line at 'TV Captains'. So George Takei who appeared as 'Captain Sulu' in the 1991 film

Star Trek VI

didnt make the cut. This is also the first game to feature

Star Trek: Enterprise

and Scott Bakula.
Legacy will be the second

Trek

game for both Mulgrew and Brooks.
Shatner and Stewart have done many Trek games in the past, even working together on
the
(mediocre) game adaptation of

Star Trek: Generations

in 1997. This will be Stewart's second appearence in a Bethesda game this year; he received top billing in their megahit 'The Elder Scrolls IV: Oblivion'.


Old News?
This may
not be a surprise to astute gamers who noticed that last week Bethesda added the line to the Legacy website:

The quintessential Trek Experience.
Legacy covers all 40 years of Trek, the first game ever to do this: The Original Series, Next Generation, Deep Space Nine, Voyager, and Enterprise. Storyline by renowned Star Trek writer D.C. Fontana with her partner Derek Chester. Voiceover provided by all five captains.
While promoting the involvement of 2 named veteran

Trek

writers Behtesda 'slipped in' a mention of 'All 5 Captains', but didnt mention them by name on the site or in their official announcements. Before this morning's announcement, Bethesda wouldn't comment on who they had secured for voicework. Now it appears they haved pulled off quite the coup by getting all 5 captains.

UPDATE: StarTrek.com story on Legacy's Captains

Read more!
posted by Tony P @ 8:21 AM, ,


JJ Abrams may be working on the
New
Kirk & Spock for
Star Trek XI
, but 'Kirk & Spock Classic' are still trekkin.
William Shatner
and
Leonard Nimoy
showed up this week at TV Land to promote that network's
launch of

Star Trek: The Original Series

this fall
(starting with a 40th anniversary Marathon on September 8th). Shatner had this to say about the launch:
"I'm thrilled that TV Land is celebrating this special anniversary of a show that means so much to me, I am so proud of its creativity and ability to see humanity in the future. It is still amazing to see how Star Trek continues to impact generations of fans around the globe."
Here are some photos from AP and Reuters:
(click Read More to see the other photos)


Hey JJ...they look ready for their close-ups

Read more!
posted by Tony P @ 12:07 AM, ,


[Trek XI Report Editorial]
Variety first announced
Star Trek XI
with this sentence
"J.J. Abrams is becoming the next

Gene Roddenberry."
, referring to the late creator of
Star Trek
and
Star Trek: The Next Generation
as well as producer and co-writer of the first Trek feature film
Star Trek: The Motion Picture
. In the recently reported debate,
Free Enterprise
producers (and big time Trekkies)
Rob Burnett
and
Mark Altman
agreed on one thing: Paramount did the right thing by bringing in a new team headed by
JJ Abrams
. Burnett went on to say that Abrams and his team
"bring

Star Trek

creative blood not seen since

Nicholas Meyer

"
. Meyer is the writer and/or director of the Trek classics
Star Trek II: The Wrath of Khan
,
Star Trek IV: The Voyage Home
and
Star Trek VI: The Undiscovered Country
.
So which is he...the new Roddenberry or the new Meyer?




Lessons from the first two Trek films


The first two Trek films are a series of contrasts. The films look totally different and feel totally different. Probably the greatest difference is how 'Star Trek' they are. Even the characters themselves seem to be from two different universes. Gene Roddenberry's Kirk in the first film seems stiff and aloof, whereas Meyer's Kirk is an engaging warrior (see photo above). Josh Tyler from CinamaBlend has recently posted a Trek XI preview based on the the lessons he has learned from 'one of the men behind ST:II' (he wont say which one):

What I can say about our conversations is that I've learned something important about Star Trek from him. Here it is: Star Trek works brilliantly when it's not trying to be Star Trek, and fails miserably when focused on being whatever it is that makes it itself.
This notion of over-introspection is right on the money and it is pretty clear what film he is talking about.

Star Trek: The Motion Picture

was so lovingly adoring of the Enterprise and her crew that it forgot to make an interesting dramatic movie. Roddenberry's story aspired to many lofty ideals, but in the end failed to capture the 'fun factor' that made the

Original Series

such a classic. The sad fact of the matter was that Roddenberry just didnt have the right approach to make Star Trek a film franchise...and it cost Paramount quite a lot of money to find out. Many thought Trek might be dead or irrelevent, but Nick Meyer was coming to prove them wrong.




Bringing in some fresh blood


Following ST: TMP Paramount bought out the remaining rights to the

Trek

franchise still retained by Roddenberry. They then brought in a new team with director

Nicholas Meyer

and writer/producer

Harve Bennet

to make a lower budget sequel. These two changed

everything

from the look of the ship and the uniforms down to the tone of the narrative. CinemaBlend's Josh Tyler describes their approach thusly: "they just wanted to make a great movie and they had a ready made universe of characters and places to make it happen with". Meyer even opened the film with 'In the 23rd century' abandoning the Trek convention of 'stardate'. Something that many Trekkies struggle with is the notion that Trek movies are best when they appeal to a wider audience. A Trek film, especially today, cannot be an exercise in continuity-laden Trekie navel gazing. As Josh puts it, "The franchise needs to shake free all the baggage that comes with being a Star Trek movie, and simply focus on being a great science fiction movie".
Meyer went on to write the 4th film in the franchise (still the biggest earner) and was called on yet again for the successful
Star Trek VI
. It is noteworthy that
Star Trek V
, which seemingly killed the franchise
again
, was the first film Roddenberry was involved in since the first film.




Doing another ST:II isn't easy


The notion of bringing back the magic of

Star Trek II

is not a new concept, in fact the impact of that film hovers over the film franchise and all films since are compared to it. What would be a mistake is to attempt to 'copy'

Star Trek II

. This was most recently attempted by the 10th film in the franchise,

Star Trek: Nemesis

. That film shared many plot elements with

ST: II

from the obsessed villain to the sacrifice of a beloved cast member. There were even attempts at broadening the appeal with hackneyed 'action sequences' (like the much derided dune buggy chase scene). But in the end

Nemesis

still couldn't break its shackles of being a film that could only appeal to the loyal base. It never really tried to be just a great drama or even just great scifi and ended up just being too much of a 'Trek film'.

Nemesis

co-star (and well regarded TV director)

LeVar Burton

summed it up best when he said "it sucked". JJ Abrams has stated he didn't even see the film, but will now to see where they went wrong.


So which is he? A bit of Gene...with a lot more Meyer
In a sense, Abrams is the new Roddenberry because he holds the keys to the entire franchise in his hands. That being said, the 'post-Nemesis era' is very much like the time after ST:TMP. Paramount has again brought Trek back, but with a new creative team. So in that sense he is very much the new Nick Meyer. Perhaps he is a bit of both, but I hope when it comes to his approach to filmmaking he takes a page out of the Meyer playbook. The good news is that JJ Abrams has stated that Star Trek II is his favorite Star Trek movie. He has also made the point that science fiction needs to be a good drama first, something I am sure Nick Meyer would agree with. So JJ, if you haven't done it already, why don't you give Nick a call and chat about Trek.


IMDB listings for:
Star Trek: The Original Series,Star Trek: The Next Generation, Star Trek: The Motion Picture, Star Trek II: The Wrath of Khan, Star Trek IV: The Voyage Home, Star Trek VI: The Undiscovered Country, and Star Trek: Nemesis

Further reading:
Trek XI 'preview pulp' at Cinema Blend
Nicholas Meyer at IMDB
Papers of Nicholas Meyer at the University of Iowa.
Burnett and Altman's 'Pro and Khan' of Star Trek XI.
Read more!
posted by Tony P @ 7:14 PM, ,


Paramount has chosen
Star Trek XI
producer
JJ Abrams'
debut film to make a bit of Hollywood history. According to the industry trades, Mission Impossible III (which Abrams directed and co-wrote) is to be the first film to be simultaneously released on both HD-DVD and Blu-ray as well as regular DVD. Paramount Home Entertainment honcho
Meagan Burrows
has high praise for Abrams' film: " 'M:I-3' set a new standard for action films and is setting a new standard for the home entertainment experience."
JJ Abrams: the Six

Hundred

Million Dollar Man
According to the
LA Times
, the DVDs are expected to bring in $200 Million for Paramount (on top of the $400 million for the theatrical sales). $600 mil aint so bad for your first time JJ! (and more than any
Trek
film).
If it weren't for Abrams well received work on MI3, it is likely that Trek XI wouldnt exist. It is MI3 that convinced Paramount that they wanted JJ for his recently signed 5 year deal; with

Star Trek XI

as his next project. Although Paramount may have expected a bit more out of MI3, Abrams' deal makes clear that he isnt taking any heat. The same can't be said for producer

Paula Wagne

r and producer/star

Tom Cruise

whose joint deal with Paramount is currently being renegotiated (and as the LA Times report says, the numbers are going down and not up).



More Trek Connections


It seems that since both shows were being shot on the Paramount lot in the 60s these franchises were destined to be linked. The story goes that Trek people would steal stuff from the MI crew during the budget strapped 3rd season of the

Original Series

. In addition to JJ Abrams, both big screen versions also share the same writing team of

Alex Kurtzman

and

Roberto Orci

. Abrams himself saw the connection when asked (before the Trek deal was known) if he would like to work on Trek: "I would happily be involved in any project that Leonard Nimoy was at one point involved in" he told CFQ magzine.
Any Trek fan who wants to see how well JJ Abrams and his team can take on an established franchise should definitely check out MI3. The Trek XI Report will do a full review of MI3 and what it may tell us about the Abrams team's approach to Trek at a later date.



MI:3 DVD Details


two-disc Special Collector's Edition will include the following special features:

Four documentaries: "The Making of the Mission," "Mission Action: Inside the Action Unit," "Visualizing the Mission" and "Scoring the Mission."
An "enhanced commentary" with Abrams and star

Tom Cruise

(talking in a corner of the screen while the movie plays).
regular commentary with Cruise and Abrams [DVD version only]
a "Moviefone Unscripted" segment with Abrams and Cruise taking questions from fans [DVD version only]
a tribute montage [DVD version only]
...plus some easter eggs, deleted scenes, a photo gallery and trailers.

Prices vary: the DVD collector's edition will be $24.99, while the HD-DVD and Blu-ray versions will be $29.99. A single-disc DVD (with only the regular commentary, one documentary and deleted scenes) will sell for $19.99. All 3 versions of the collector's edition and the regular DVD will be available October 30th.

Trek's Future On Hi Def
We can only hope that the eventual Star Trek XI DVDs will be as packed with goodies (all 10 previous Trek films have got the 'special edition' treatment). So far Paramount has not made their Trek plans for Blu-ray and/or HD-DVD known. However, Digital Bits has reported that Paramount are working on hi def versions of Star Trek: The Original Series, Star Trek: Enterprise as well as all 10 films to be released as The Ultimate Star Trek Movie Collection.


More info on the MI:3 DVDs at the The Hollywood Reporter and Home Media Retailing
Read more!
posted by Tony P @ 9:08 PM, ,


Last month we
reported highlights
of a TV Guide interview with Star Trek XI producer
JJ Abrams
. The
full interview is now online
at TVGuide.com. A few websites are picking up this interview as a new, but it is actually the same interview from last month (just now in web form). If you saw the earlier report, then there is no new information. Regardless, it is a good read to get a bit more insight into the man who has Star Trek's future in his hands.
The following are the highlights in easy to digest bullet points:
Scifi show influences:

Twilight Zone

and

The Prisone

r
Favorite:

Twilight Zone

(fave episode: "Where is Everybody")

Considers

Lost

to be 'Scifi'...kept this secret from ABC
Will be more involved in Lost Season 3 than Season 2
Describes being involved with

Trek

'surreal but wonderful'
Fan of

Star Trek (Original Series

)

and

Star Trek: The Next Generation

, not so much others (DS9, VOY, ENT)
Has all DVD's of all

Trek

series
Would only take

Trek

if Paramount had 'open mind'
Still wont talk specifics

yet

In the middle of "breaking the story" (NOTE: at time of interview last month)
Wants to start film production sooner rather than later, but not until ready
STXI Story 'honors canon' but is 'nothing seen before'
Respects Trek fans, has learned a lot from Lost fans

Believes Trek endures because of 'it's characters and emotional connection'
Read more!
posted by Tony P @ 7:52 AM, ,


Some
Star Trek XI
numbers
2
...ranking of 'TOS' for preferred setting of STXI on new
SciFi Wire
poll (#1 'something new')
2
...ranking of 'Matt Damon' for the preferred new Kirk in a
StarTrek.com
poll (#1 'total unknown')
5
(out of 5)... STXI's level on
Cinemablend
'excite-o-meter'.
7
...ranking of STXI on
Cinescape
top 10 movies in development
Did someone mention
Matt Damon
? According to
Moviehole
, he has pulled out playing the title role in the
Lance Armstrong
biopic, to be replaced by
Jake Gyllenhall
. The reason given is 'his busy schedule'. Matt will be filming
Ocean's Thirteen
and
The Bourne Ultimatum
through the winter. Leaving his spring wide open...JJ
Will Paramount bring back the
Star Trek
spoof
Galaxy Quest
at the same time its bringing back Trek itself?
Tim Allen
tells the
SciFi Wire
that a sequel idea has been presented to Dreamworks (now part of Paramount). Never give up, never surrender Tim.
Can't wait to see the
Original Series
crew back on the big screen in
Star Trek XI
? Well you can catch them on their new world tour, but they may seem a little stiff. According to
StarTrek.com
, the wax figures from the closed down Hollywood Wax Museum were saved and kept as a group. The crew will be starting the tour August 17th (in Vegas Baby!), they even have their own
website.


Ever feel the need to be inspired by the Original Series crew? Well Echosphere.com has posted some real nifty posters to really get the team going. We can only hope JJ Abrams office's are adorned with them. Now where is my stapler?

While JJ Abrams is writing Kirk's return to the big screen, the guy who wrote his death seems to be having some regrets.

Star Trek Generations

co-writer Ron Moore tells SciFiPulse that the way it handled "was flawed and the impact was not what we'd hoped for on any level".

You heard it here first! Bethesda Software (

Star Trek

's gaming license holder) just announced what was reported here 2 weeks ago.

DC Fontana

is confirmed as writing the stories for their upcoming games (

Star Trek Legacy

and

Star Trek Tactical Assault).

Plus they announced a PS2 game,
Star Trek: Encounters
(reported here with the working title of '

Star Trek Battlestations

'). See we're not just making this all up. (Trek Web has the full stories: Star Trek Encounters, DC Fontana.)

Speaking of Paramount (and numbers), Viacom's earnings are up 24% and chairman

Sumner Redstone

tells the LA Times that here are no plans (as rumored) for it to go private. The good results are welcome news to Paramount chief

Brad Grey

who recently brought on board

JJ Abram

s and gave Trek XI the greenlight.

Want a Trek XI teaser poster? Who doesn't? Trek Core is giving one away! And dont foget that StarTrek.com is also giving away Trek XI posters all month.

Read more!
posted by Tony P @ 10:34 AM, ,


[Rumor Alert]
[Trek XI Report Exclusive]
Trekkies want to know: when and where
exactly
is
Star Trek XI
going to be set? The
teaser poster
and the
few comments
from the film's creators have led us to expect a prequel to
Original Series
, but that leaves a lot of room. Much of the speculation to date has focused on the rumor of a 'Cadet Kirk' and an Academy setting. When the
Matt Damon
as Kirk rumor surfaced many scratched their heads tyring to put the two rumors together (eg: a mid 30s actor playing a cadet) . Well the Trek XI Report might be able to clear that up with a little tip from a trustworthy insider who reports:
Star Trek XI

will feature the first voyage of Kirk as

captain

of the Enterprise.
This report makes the Matt Damon report make a lot more sense (he is about the same age as Shatner was during the
Original Series
). This could also fit within
Star Trek
history since Kirk's first mission on the Enterprise was never depicted on either the
Original Series
or in any of the 7 movies with the Kirk character.



Recasting the whole crew and bringing back the Enterprise?


To date much of the speculation about

Star Trek XI

has focused on just the return of Kirk and Spock, and possibly some adventures before their time on the

Original Series

. If this tip is accurate (and taking into account the statements from JJ Abrams about honoring

Trek

canon), then you may conclude that we are going to see recastings of the entire crew of the Original Series (Spock, Uhura, Scotty, Mc Coy and Sulu). Astute Trekkies will note that Chekov didn't join the series until it's second season; then again

Star Trek II: The Wrath of Khan

ignored this bit of canon. In addition that means we will be seeing the original USS Enterprise again (NCC 1701 ...not A, B, C, D,or E ), not seen on screen since it was destroyed in

Star Trek III: the Search for Spock

. Sounds like they have a lot of work cut out for them...we wish them luck.

[UPDATE: Even more astute Trekkies point out that it isnt even clear if Uhura or McCoy were on board the USS Enterprise at the beginning of it's five year mission. They did not appear in the series pilot 'Where No Man Has Gone Before' (which actually was the 3rd episode to air)]


More info on Kirk's history at Memory Alpha


Read more!
posted by Tony P @ 3:31 PM, ,


[Trek XI Report Exclusive]


The new Star Trek movie is still two years away but it has already has it's very own '
dancing baby
'; in the form of a very angry Captain Kirk. Wherever people are talking about the new movie, invariably you will find a link to the '
Shatner Is Kirk
' page at
ytmnd.com
(a community-based site where users upload various humorous animations and videos). Since its creation 3 weeks ago, the vid has been viewed over 65,000 times. You will often see links to the 'Shatner Is Kirk' page posted by those arguing against any actor (including Matt Damon) filling William Shatner's space boots. Clearly it's maker was sending a message that he joins in their 'anti-recasting' cause…or does he? The Trek XI Report talked to the man behind this internet hit, and he wants to "set the record straight".

The fan behind the phenomenon
The 'Shatner is Kirk' video was made by Jonathan Riggs, a lifelong (2nd generation) Star Trek fan from Knoxville, TN. This is not Riggs' first 'film', in fact he has an extensive portfolio of humorous videos including dozens of Trek themed ones. Although some of his work has got a lot of traffic before (such as 'Burger King Owns Mc Donalds'), Riggs' is a bit surprised at all the attention his latest vid has garnered from around the world, including the Washington Post and the Wall Street Journal. It turns out that the inspiration for his new 'Shatner Is Kirk' wasn't the Damon as Kirk rumor, but the backlash that surrounded it. When Jonathan saw how some fans were freaking out and screaming "Only Shatner can be Kirk!!" he thought the angry reactions were quite funny. The phrase itself put an image of an angry Kirk into his head so he fired up his video software and a legend was born. Riggs believed that people would "get the joke, think it was funny and then forget about it". He finds it quite ironic that the very people he was parodying have adopted his video as a siren call to their cause.



So how does he really feel?
News of JJ Abrams taking over the franchise has made Riggs quite hopeful. As a big fan of the

Original Series

, he welcomes a return to that era saying "there hasn't been any good Trek made in a long time". Although he would be wary of a movie set as far back as Kirk's academy days, he is on board for Kirk being recast with a new actor. Jonathan would prefer an unkown actor, but is open to Damon playing Kirk as long as the filmmakers and Damon capture that "Kirk Charisma" that made the character great. He thinks fans will accept a new Kirk, pointing out that many have embraced a new Kirk in the popular fan film

Star Trek New Voyages

(who claim to have over 30 million downloads). "Times have changed" says Riggs, "10 years ago a prequel would have been a bad idea, but now it makes sense".

I agree, and whatever you think of Matt Damon, Kirk or JJ Abrams, one thing is for sure...Riggs' vid is hilarious

Check out Riggs' full body of work at ytmd.com

or Rigg's favorite ytmnd.com

Trek

themed vids by others:
Riker Peeks
Geordi Rainbow
Captain James T God
Quantum Goes Star Trek
Kirk and Edith

or if you ever have some time to kill just go to ytmnd.com and type 'Khan', 'Kirk', 'Picard' or other Trek luminaries into the search...you will have hours of fun

Read more!
posted by Tony P @ 3:00 PM, ,


Trek XI Report's campaign for IMDB accuracy pays off
As
reported here yesterday
, the
Matt Damon
rumor went into overdrive after IMDB seemingly confirmed Damon would be the new Kirk. The internet feeding frenzy surrounding this got
picked up by the Wall Street Journal
who contacted IMDB,
JJ Abrams
and others involved in the story (including yours truly at the
Trek XI Report
). The Amazon spokesman (IMDB's parent company) claimed they usually get their info from studios, but when pressed he admitted that for Trek XI they were using 'published reports' (aka 'rumors'). IMDB couldn't even identify what reports they used for their
Star Trek XI page
, and the studio refused to confrim the cast and plot IMDB published (as Stephen Colbert would say: "Nailed!"). As a result, IMDB have downgraded Damon to 'rumor', removed the reference to
'Captain'
Kirk, and removed the rumored Starfleet Academy plot summary...
exactly as suggested by the TXIR
.
Unfortunately the other errors we noted
(compser, SFX, etc)
haven't been fixed...so IMDB you are still ON NOTICE.




IMDB shouldnt be in the rumor biz


Although I fully support the idea of Matt Damon being Kirk, it is important to separate facts from rumor and conjecture (as is done in the Trek XI FAQ). When IMDB posts cast, crew and plot information, many take that as 'fact', it is good to see someone in the media finally call them on their sloppy practices for films in production. The WSJ did try and get someone actually associated with

Star Trek XI

on the record regarding the Damon rumor, but neither Paramount nor

JJ Abrams

will confirm anything. They do quote Damon's publicist as saying:

"No one has approached Matt"

. The Insider's Marc Malkin tells us tonight that he is

still

sticking by his source who says that

JJ Abrams

is interested in Damon for the role of Kirk.



Trekkies Worry That Matt Damon will Go Where No Man Has Gone Before?


The rest of the WSJ piece focuses on the fan reaction itself. It goes on to quote various message board posters who aren't too happy at the prospect of a new Kirk. The story seems to conclude that Trekkies are in agreement over recasting, prequels and Damon. What the Journal fails to understand is that Trek fandom is far from being a unified force on any issue and the new Trek film is no exception. The article goes so far as to suggest that maybe Paramount might make changes based the reaction of some fans, citing changes made to the upcoming and overly hyped

Snakes on a Plane

. The Snakes producers did make some changes to punch up the gore based on initial internet reaction to trailers, but that is a far cry from changing the plot, setting, and casting.


Actually some of us think its just fine

The article did offer some balance to the 'anti-recasting' crowd. The most suprising view came from the man behind the now famous "Shatner Is Kirk" vid who seemed open to the idea of recasting. His view was that the new Kirk shouldn't be a big star like Damon, but an unknown like

Brandon Routh

(

Superman Returns)

.

The Trek XI Report

is also cited as being open to the preqel/recast idea and to Damon as Kirk. The article ends with a quote from yours truly:

"Star Trek needs star power again"



full article at WSJ.com (reg. req'd)
Read more!
posted by Tony P @ 10:53 PM, ,


Mark A. Altman
and
Robert Meyer Burnett
(the team behind the 1998 cult hit
Free Enterprise
) may be friends but they don't see eye to eye on a
Star Trek XI
. Their semi-autobiographical indie film about two struggling filmmakers who meet their childhood hero
William Shatner
(who plays himself) demonstrates that these two take their
Star Trek
very seriously. In the latest issue of
CFQ
(of which Altman is a co-Publisher) the pair square off...
Altman taking the '

PRO

' view argues that the classic series is the heart of the franchise and still the most entertaining and ironically least dated...

In a world overcome by cynicism, greed and pessimism; the timing seems better than ever to restore the luster of a franchise which celebrated optimism and heroism above all else. ...Not unlike Ron Moore and Galactica, J.J. Abrams has the opportunity to jettison the shackles of the sci-fi stigma and musty cobwebs around the aged franchise and make Star Trek relevant again.
Altman argues that a key element of this success are the iconic characters and their chemistry, especially classic 'troika' of Kirk, Spock and McCoy. He says that the only way to recapture that now is to recast, paraphrasing Kirk "galloping the cosmos is a game for the young"





Burnett takes the '

KHAN

' view, arguing that since it started Star Trek has always been best about the new frontiers...

At its best,

Star Trek

takes us places we've never been, introduces us to concepts we've never grappled with and shows us how to head straight into the unknown, all the while retaining the importance of our humanity....As a franchise,

Star Trek

always worked best while looking forward. In order to survive and succeed again, the Trek franchise must once again do what it's always done best, boldly go where it's never gone before.

Burnett also seems convinced that it will be impossible to recast the roles of Kirk and Spock, questioning if any actor would even try. He also argues that recasting Kirk is not the same as the (successful) recasting of Obi Wan Kenobi since Kirk was seen through an entire arc from 'the youngest captain in the fleet' to his death in

Star Trek Generations

.



One thing both film makers seem to agree on is that the franchise is in good hands with

JJ Abrams

. Burnett says 'it makes good sense' to bring in Abrams, comparing the infusion of new blood to the arrival of

Nick Meyer

(director of the 1982 fan favorite

Star Trek II: The Wrath of Khan

) . Altman agrees, calling Abrams work on

Lost

and

Alias

'brilliant'. He goes so far as to say that he can't imagine anyone better than Abrams to do justice to the original series.



The Great Trek Debate


The debate between these friends and partners mirrors that of many in

Trek

fandom. Although almost all agree Abrams is the right man for the job, many lifelong fans struggle with the notion of a prequel and recasting, while others relish in it. These are issues that have been written about here recently, and are listed as 'the Great Debate' in this site's Trek XI FAQ. G4 TV (which reruns classic

Star Trek

and

Star Trek: The Next Generation

) held a debate for and against recasting Kirk on Attack of the Show. Robert Burnett himself showed to take the 'anti-recast' point of view against

James Cawley

(of fan film

New Voyages

) and
Rod Roddenberry
(son of Gene Roddenberry) . Mark Altman didn't participate in that debate, however this week he appeared on
G4
to defended

Star Trek

and JJ Abrams in the ultimate geek debate: '

Star Wars v Star Trek

'.

[enter 'the loop' in the video search, and scroll to see the two different debates]




For now there is no definitive answer to these issues and there wont be until JJ Abrams makes his argument on the big screen in 2008


The '5 Year Mission Extended Edition' of Free Enterprise is available on DVD

The latest issue of CFQ is on newstands now


Read more!
posted by Tony P @ 5:03 PM, ,


The
Matt Damon
buzz keeps on going, just today
Slashdot
and
Metafilter
are 'reporting' that IMDB is 'reporting' that Damon will play Kirk. Astute readers of both quickly put up links to The
Trek XI Report's IMDB Corrections
article. To our knowledge it is still officially a rumor...if that changes, Trek XI Report readers will be the first to know.
Star Trek Enteprise
vet and avowed Trek fan
Daniel Dae Kim
tells
IGN
that he gave some advice to Trek XI producer JJ Abrams: "Dont blow it" and "make sure the ships are cool"...we agree. Lost co-star
Jorge Garcia
suggests he, Kim and Abrams' pal
Greg Grunberg
can all don alien makeup for a 'star wars style cantina scene'. Garcia as a Horta anyone?
(tip to
TrekWeb
)


Trek XI producer
Damon Lindelof
tells
SciFi Wire
that fellow fellow
Lost
co-creator (and Trek XI head honcho)
JJ Abrams
is 'in the loop' with everything going on with Lost, including working on the script for the season opener with Lindelof (sending things back and forth from his Maine vacation). Lost's third season will begin shooting in Hawaii shortly. Abrams has also recently told TV Guide that he Orci and Kurtzman are working on the first draft of Star Trek XI. Maybe by working on both Lost and Trek scripts at the same time we may end up with some crossover leakage??...Lostzilla attacking the Enterprise? People beaming off the island??






Michael Dorn

tells the Seattle Times that he still regularly hangs out with his

Star Trek The Next Generation

costers

Brent Spiner

,

Gates Mc Fadden

and

Marina Sirtis

. Discussing Paramount's plans for Trek XI, he says that any further adventures for him and his TNG co-stars is a 'longshot' and 'farfetched', concluding "

My gut reaction is Worf is Done

".

The recent critical comments about Trek XI from Dorn and co-star

Marina Sirtis

have been making the rounds. Cinematical seems to be taking their side with this: "until Paramount puts the franchise in the hands of people who both

love

and

understand

the Trek universe, it probably isn't going anywere but down". We agree, that is why people like non-Trek fan

Stuart Baird

(director of

Star Trek Nemesis

) are out and the likes of

JJ Abrams

,

Roberto Orci

and

Alex Kurtzman

are in...who all seem to both

love

and

understand

Trek


Did you know that Star Trek XI executive producer

Bryan Burk

had an official fan website? Neither did we, but we do now thanks to the the webmaster who run it and sent the Trek Report a 'hello'. She also runs an 'unofficial' JJ Abrams fansite and a fansite for JJ Abrams production company Badrobot called Evil Puppetmasters. (which has a bit about the Trek XI Report today..thanks guys)...it seems they are all over the creative team behind Lost and Star Trek XI...we will keep in touch.



See the DVD's that got JJ Abrams Star Trek. Well indirectly...Abrams says it was an assistant giving Tom Cruise copies of the first two seasons of Alias that got Abrams the gig to do Mission Impossible III, which got his foot in the door at Paramount and the notice of Grad Greay, who in turn used Star Trek as a lure to sign Abrams on to a longterm contract.(did you get that?) TV Shows on DVD report that a special edition box set of all 5 seasons will be released this November. If you want to see some good TV made by 3 members of the Trek XI creative team (Abrams, Orci and Kurtzman), check out Alias...especially the first two seasons (before JJ moved on to Lost)



Trek Today reports that viewers of TV Land will soon be able to watch episodes of the original series of Star Trek. Trek The will air 3 episodes on Sept 8th then put the show into their regular schedule in the fall. It appears it will still will appear on G4. Viewers may want to brush up on their original series shows, since it appears they will be the inspriation for JJ Abrams and Star Trek XI
Read more!
posted by Tony P @ 5:15 PM, ,


[Trek XI Report Exclusive]
A few weeks ago the Insider's Marc Malkin
reported
that Star Trek XI producer
JJ Abrams
' wife
Katie Mc Grath
pulled off a last minute surprise party for JJ's 40th Birthday. Guests (who varied from
Don Rickles
to
Richard Lewis
to the
Tom Cruise
himself) weren't told where it was until just hours before it was to start. That story focused on the Tom/Katie/Suri angle so Malkin left something out, but he has sent it our way since we are all Trek XI all the time! Marc tells the Trek XI Report that in order to keep JJ from finding out about the party; he was told that he was going to a meeting with none other than
William Shatner
(
Star Trek
's original Kirk). Although that was just a ruse to keep Abrams from finding out about his party, it is intriguing that his people used a Shatner meeting as their choice for distractions. This is even more intriguing when one looks at the various comments being made by Shatner regarding Abrams and Star Trek XI.




Are Shatner and Abrams talking?


The buzz started when the Insider reported that Abrams had sought Shatner's blessing to cast Matt Damon in the role of Kirk for Star Trek XI. Since then the Damon rumor has been all over, but so far JJ has refused any comment. Shatner on the other hand did tell the USA Today that he thought Damon 'would be great'. This comment seemed like a confirmation of both the Damon rumor and that Abrams and Shatner were talking. However, a short time later there was a brief mention at StarTrek.com saying that Shatner denies he is meeting with Abrams. This week the Trek XI report contacted both StarTrek.com and the Insider's Marc Malkin to try and clear things up, and both are standing by their stories and sources. Malkin is quick to point out that he hasn't claimed Damon has signed on, only that JJ is interested and that Shatner is in the loop. Can all the reports be true? It is possible. ST.com's editor suggested that Shatner may be acquiescing to the cloak of secrecy that JJ Abrams has imposed for Star Trek XI. He went on to say that they will keep an eye on the story and will update it when they learn anything.




What would they be talking about?


If there are indeed meetings, it is an intriguing question as to what they could be about. Perhaps they are just about Shatner's blessing for Matt Damon playing Kirk. That seems to be something that could be handled in a simple phone call, but then again Shatner is Star Trek and Hollywood royalty so a face to face might be called for. There is a more intriguing possibility however...that of Shatner appearing in Star Trek XI. This is pure speculation, but it has been suggested that Shatner may appear in some kind of 'book-end' flashback type of way. A Shatner cameo would go a long way to satisfying many fans who want to see him one more time since his death in

Star Trek: Generations

and convincing any leftover fanboys sulking over Kirk being recsat. Plus Shatner is still a hot commodity, he was recently nominated for another Emmy for his work on

Boston Legal

and is even being roasted by Comedy Central later this month. For now, its all speculation...but we at the Trek XI Report will be on top of any new developments.


Read more!
posted by Tony P @ 9:05 PM, ,


It has been 10 days since Paramount
announced
the first teaser poster for Star Trek XI. This was big news and has been picked up all over the world in both the geekerazzi and the mainstream media,
even Christianity Today
. Most of the news analysis came to the
same conclusion
as the Trek XI Report, that the poster is an indication the new film will be 'old school Trek' from the TOS era.
Now Playing Magazine
puts it succinctly:
"The
Trek
poster would seem to indicate that the new film will return to the era of the original Kirk and Spock adventures"
obviously picking up on the two major clues, the insignia (only used on the Original Series) and the colors (matching Kirk and Spock's uniforms). But of course being about Star Trek...the speculation doesn't end there.




Speculating boldly


Trek fans are of course known for their keen eye in spotting the most minute things in their favorite franchise, so it is no surprise that the Trek XI Poster has sparked heated discussions all over the internet; such as those on IMDB, StarTrek.com, TrekBBS, TrekWeb and elsewhere. There is universal agreement that the poster has essentially confirmed the rumors about a TOS era film with Kirk and Spock. In addition many (like TrekWeb's CapricornTwo) have noted the use the specific insignia of the USS Enterprise (during the Original show each Starship had its own insignia, in later shows and the movies a single insignia was worn by all...although the insignia changed over time). This leads to speculating that the poster indicates that the good ol NNC-1701 will be the setting for the movie, perhaps showing the launching of Captain Kirk's 5 year mission. On the other hand, CHain at ST.com suggested that the old style logo confirmed rumors that the setting would be at Starfleet Academy with a younger 'Cadet Kirk'. Others seem to buy into the Enterprise being the setting but suggest it may be one of Kirk's predesessors
in the big chair (
Captain Pike or possible even Captain April). Even more speculative is the notion (profferred by TrekBBS's Iceburgeruk) that the colors not only reveal Spock being in the film, but the percentage of blue being larger than that of gold implied that Dr. McCoy (who also wore blue) would be in the film. And then there is TrekToday's Reviewer and Writer Michelle Erica Green who has our favorite bit of (tongue in cheek) speculation:

The blue comes down beneath the insignia at sort of an angle, kind of like a slash. So I think the new movie will be the Kirk/Spock love story we've all been waiting for"

, referring to the king of all 'slash' fanfiction .


NCC 1701, No bloody A, B, C, or D?





Imitation is the sincerest form of flatery


Not only are Trekkies excellent nitpickers, they can be quite imaginative and creative...just look at the entries from this month's Trek Art Contest at the TrekBBS. So when some fans saw the new poster their first reaction was to fire up Photoshop and get cracking.

ST.com member Adam Murguia seems to think he can do a better job than Paramount...you be the judge:





[NEW]

TrekBBSer dukesman picks up on the Matt Damon rumor and runs with it:


Tony (aka NextWave) has sent the Trek Report his alternative version of the poster using the insignia from one of the alternate reality/future episodes.



Another artist inspired to create alternatives based on other Trek shows and possible futures took it a step further. Somoene calling himself 'ParamountSpy' on TrekBBS tried to suggest Paramount was planning a series of teasers using various insignia, claiming to be 'leaking' insider info and artwork. Eventually he admitted they were fakes, but that hasn't stopped many fans from using the designs as their avatars



And Evil Kirkneivel at TrekBBS has tried put together all known facts to come up with a different take altogether .



One thing is for sure, people are talking about the new movie. A Trek insider tells the Trek XI Report that all the theories and imitations and discussions are quite welcome, saying
"we invite the speculation, the more the better"
. Well it is clear that Paramount got what they wanted...the buzz machine on Star Trek XI is in full swing. We can't wait to see what is next.

If there is anything we missed...let us know by making a comment or sending us a tip




with thanks to the people and sites noted above as well as

Memory Alpha

and

Spike's Trek Page

for research on Trek lore.



Read more!
posted by Tony P @ 3:49 PM, ,